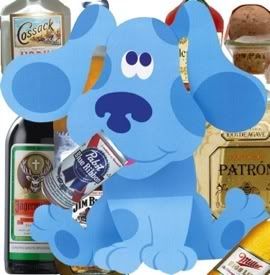 Q: What children's television show features a blue cartoon dog that solves mysteries with the help of his perpetually smashed, striped-green-sweater-wearing, trivia-loving owner?
A: Booze Clues
Tonight, Pengilly's Saloon kicks off a new trivia night hosted by bartender, cartoonist and BW contributor, E.J. Pettinger called Booze Clues. Referring to the event as "casual gaming," Pettinger explains the rules in the following way:
"Each round will feature a new question and the people in the bar will phone the bar telephone and the first caller that gets through makes an attempt at an answer. The first correct answer gets a free drink," said Pettinger. "We have a new round every 5 to 10 minutes."
Though Pettinger used to host a similar event at Neurolux, 8 p.m. tonight marks the kick-off the weekly Tuesday night trivia-fest at Pengilly's.